Another Monday is upon us, which means it's time for this week's book recommendation. In keeping with preparations for an upcoming trip to Paris, I've been reading every Paris related memoir I can get my hands on. This one was particularly good, so you know I had to tell you all about it.
PARIS I LOVE YOU, BUT YOU'RE BRINGING ME DOWN by Rosecrans Baldwin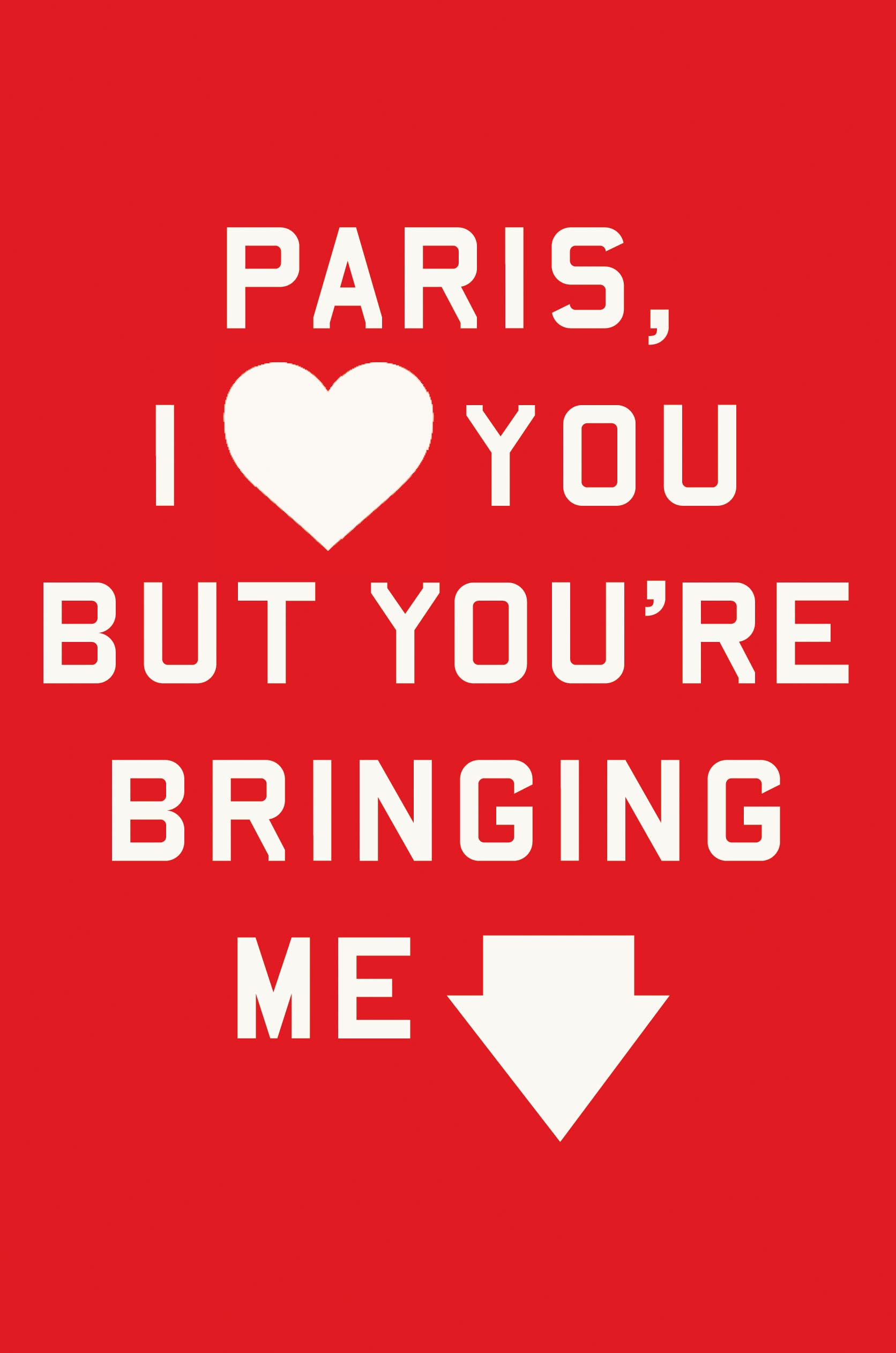 Not just your average memoir, Rosecrans Baldwin tells the funny, lonely and sometimes embarrassing story of the time he and his wife spent living in Paris. After growing up with a love of Paris since a family vacation at nine years old, Rosecrans always wanted to live in the city of light. When an opportunity presents itself, he and his wife jump on it. But when they arrive, Rosecrans realizes Paris isn't quite the same as how he remembered it.
I love a good memoir, especially one that has all the elements I adore, which this one has in spades. It's funny, unapologetically honest and no one dies. Especially pets. I cannot (and will not) read memoirs that end with a pet dying. I just can't do it. This one stands head and shoulders above the rest for being so well written, laugh out loud funny and with such a unique perspective. I've read a lot of memoirs focusing on Paris, but this one felt a little more honest. The author wasn't afraid to bare his flaws, or the flaws of the city he adores, and it made me respect him a lot more.
In addition to the bizarre scenarios, unforgettable characters and fantastic storytelling,what I liked best was the author's ability to be realistic about his favourite city. Is Paris beautiful? Absolutely! Is it one of a kind? Of course! Does it sometimes make you want to pull your hair out in frustration? You better believe it! And what's more, it makes me appreciate my own unique perspective, going to visit as a tourist. But more than that, it's universal. If you've ever felt like you were on the outside looking in, or experienced a lost in translation moment, you'll love this book. It's a great read, don't miss it!